Bremen - Puttgarden/Rödby (F) - Helsingör/Heslingborg (F) - Sommen - Glasreich - Kalmar - Öland - Haverud - Strömstad - Helsingborg/Helsingör (F) - Rödby/Puttgarden (F) - Bremen
In the "Glasriket" to the south Swedish glass empire there is not only a big number of glassworks to be visited, but also an elk's park. In the matching shop there is everything - really everything - on the subject Elk: From elk's socks through elk's T-shirts up to elk's cushion.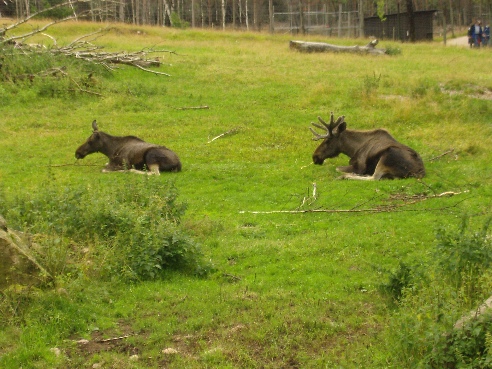 Many Swedish towns have a city centre friendly to pedestrian. Kalmar also belongs to it.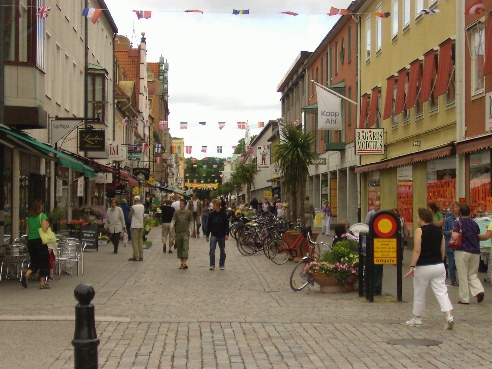 The castle of Kalmar lies to the south of the bridge to Öland directly with the water. Last in his history full of change it was used even as a prison.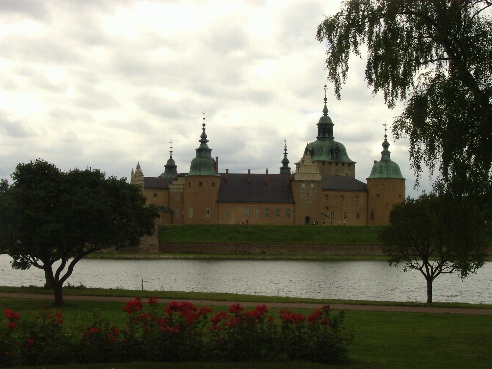 From the embankment arrangements one can see the island Öland which is connected about a several kilometres long bridge with the mainland.
To the west of the Vänern in the "Dalsland" there is a practicable sea scenery by the boat.
As a part of the Dalsland canal a traffic jam step with several sluices originated with Haverud.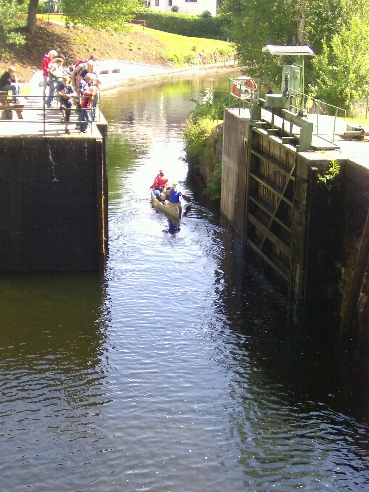 In summer many leisure boats go about the sea scenery. Canoe drivers use the overnight stay possibilities on the sea shores.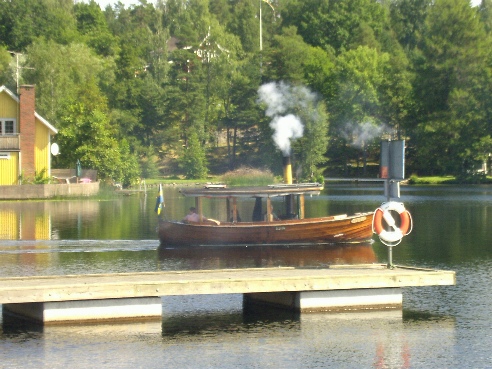 It is interesting that with Haverud several traffic routes cross about one another: Motor road - railroad track - waterway - footpath - watercourse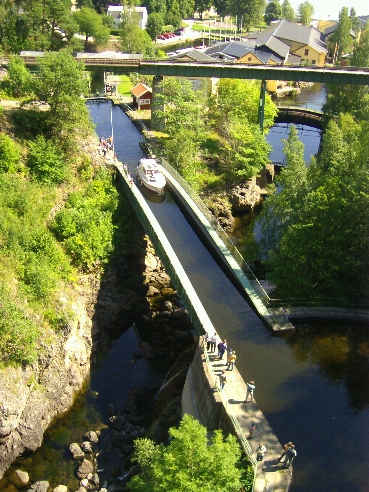 From Frederikstad in Norway many sailing ships were on the way to the Bremerhaven Sail. Besides, some took her way by the Kosterfjord. The weather was very bad.
One did not know whether there was more water about or under the boat.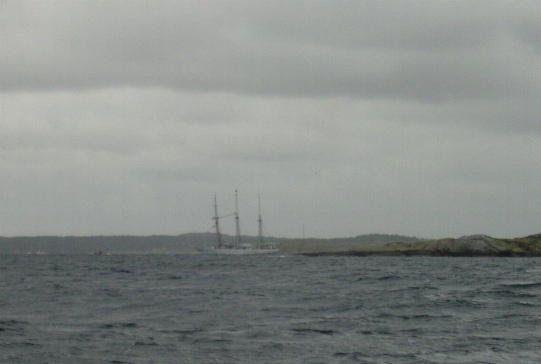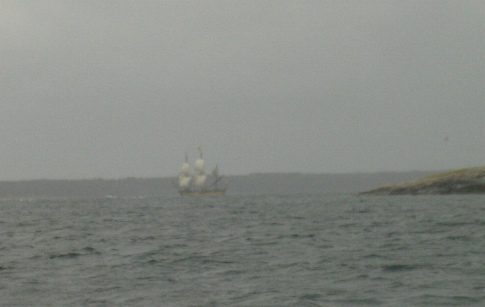 However, the mackerels have bitten, nevertheless. They are salted and later smoked .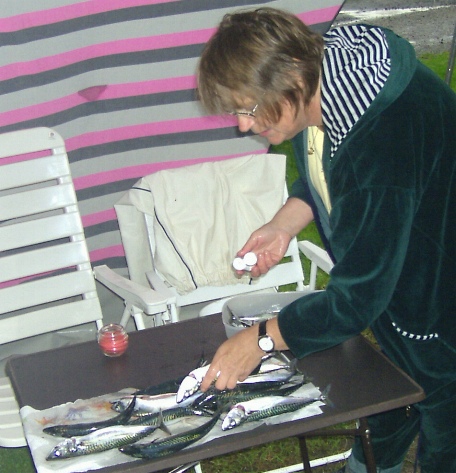 Well, the air humidity was still very high.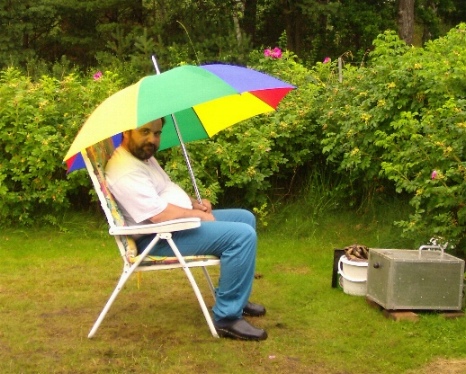 From Strömstad the old connecting road leads in the direction of the south along the coastal line and connects some very nicely situated places in the "Bohus-Län". Close to Lysekil (canned fishes) lies the place Smögen. Protected by the Schären the old harbour served the local fishermen in earlier time. Today Smögen has developed to a tourist place.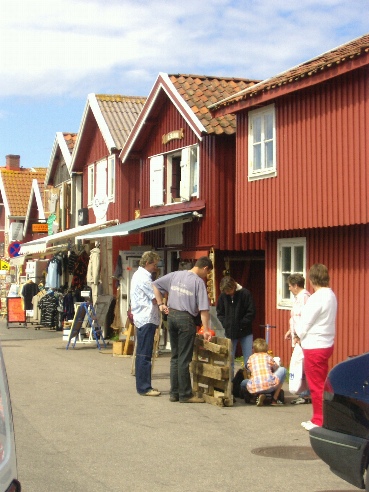 The harbours way (Brygga) is at the same time a promenade. Many shops or restaurants lie directly with the water.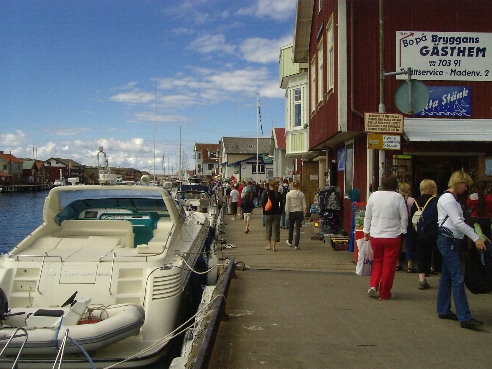 In the rear part of the harbour basin one finds the typical, old boat houses who still are in use today.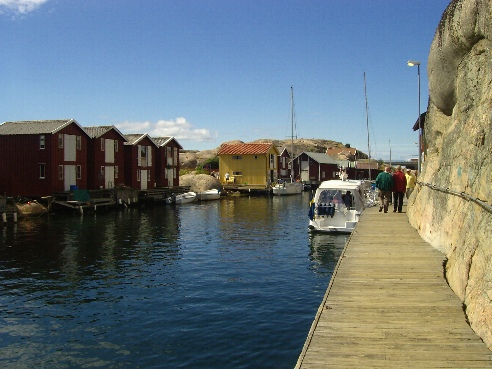 The road to town offers an imposing view of Smögen and in the direction of Skagerak. The old harbour lies behind, on the left beside the water tank.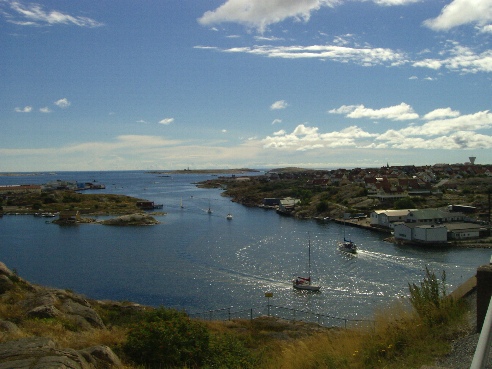 For visit with good friends on "Daftö" camping.